MIZUYA COMPANION
Ortsbezogene Performance
2022
Very Contemporary Performance Festival CROSS BORDER
Kunsthaus NRW Kornelimünster
in der Klosterküche
24 September 2022, 13:00/17:00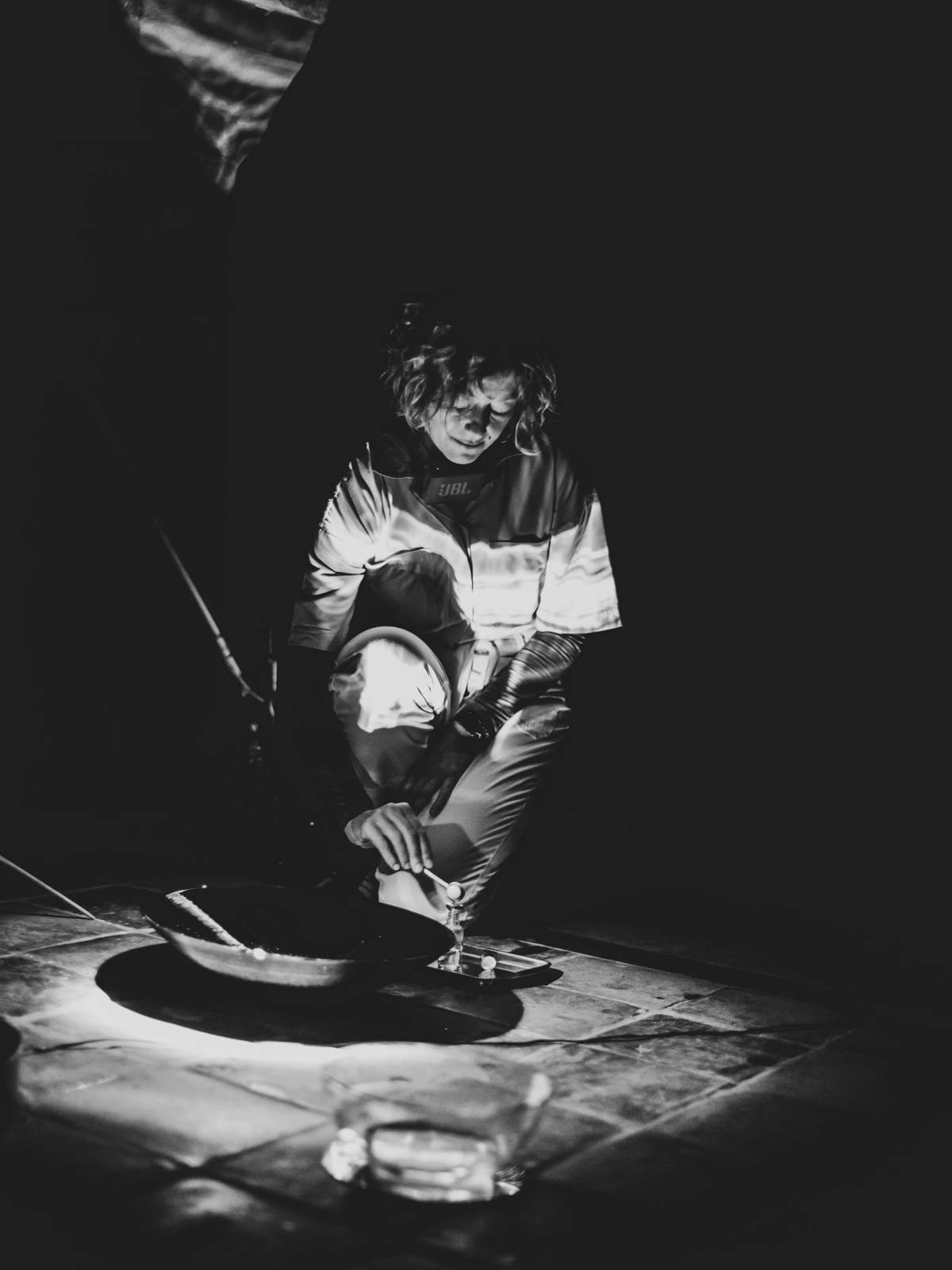 Mizuya (japanisch für Wasserraum) bedeutet Küche, Wasserverkäufer, meint aber auch Teevorbereitungsraum oder Reinigungsbecken in Tempeln.

Das Künstlerinnenduo Yoshie Shibahara und Tessa Knapp verwandelte die Klosterküche in ein kontemplatives Labor des Sehens, Hörens und Erlebens. Die ortsbezogene Performance wurde von einer digitalen Sprachassistenz auf Japanisch und Deutsch begleitet.


Konzept/Text/Performance: Yoshie Shibahara & Tessa Knapp
Licht-Wasser-Installation: Yoshie Shibahara
Komposition digitaler und analoger Stimmen: Tessa Knapp



english
MIZUYA COMPANION
site-specific performance
2022
Very Contemporary Performance Festival CROSS BORDER
Kunsthaus NRW Kornelimünster
Former Monastery Kitchen
24 September 2022, 13:00/17:00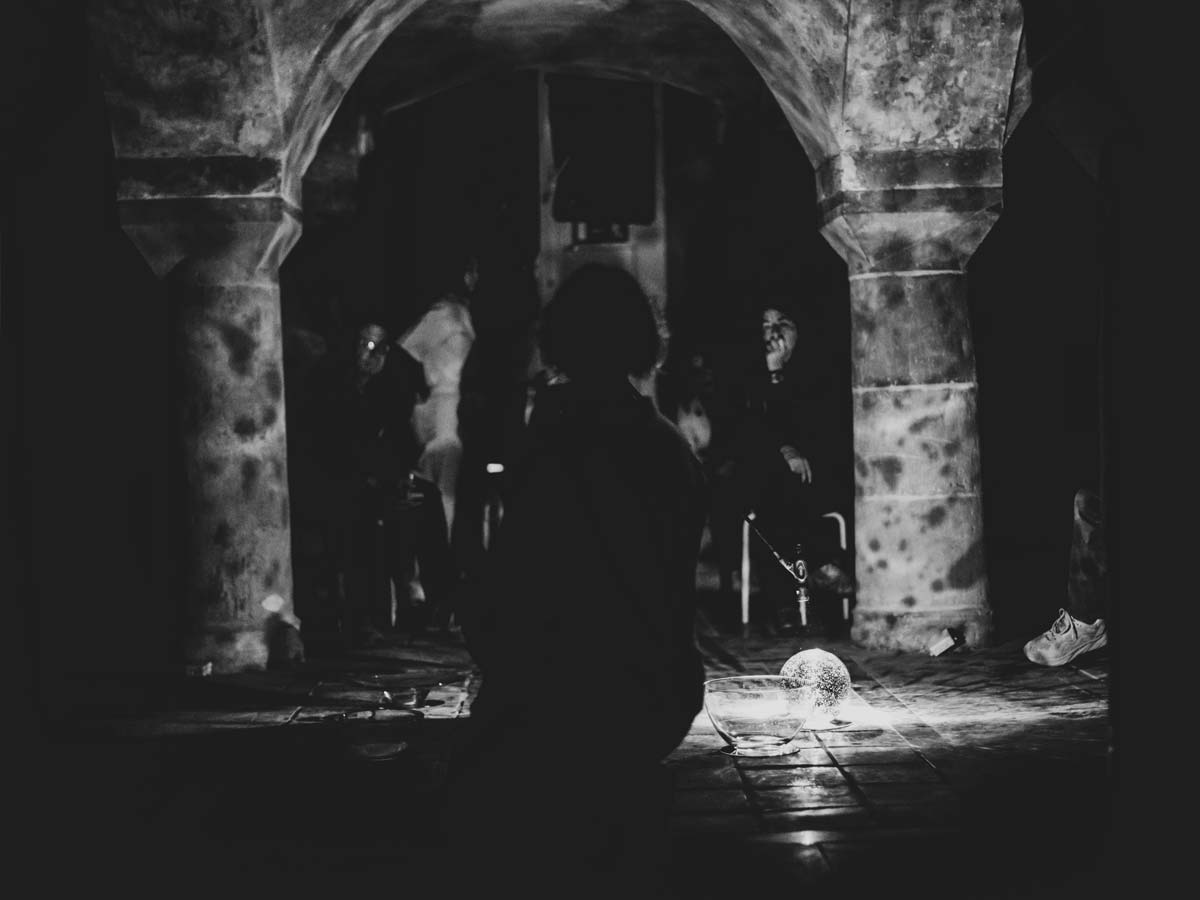 Mizuya (Japanese for water room) means kitchen, water seller, but also means tea preparation room or purification basin in a temple.

The artist duo Tessa Knapp & Yoshie Shibahara transformed the former monastery kitchen at Kunsthaus NRW into a contemplative laboratory of seeing, hearing and experiencing. The site-specific performance was accompanied by digital voice assistance in Japanese and German.




Concept/Text/Performance: Yoshie Shibahara & Tessa Knapp
Light and water installation: Yoshie Shibahara
Composition of digital and analogue voices: Tessa Knapp